Ben Moosavi M.D.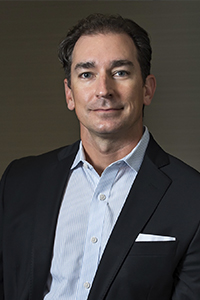 Since establishing Ultimate Plastic Surgery in 2013, Dr. Ben Moosavi has earned a growing reputation for not only providing safe, top-notch care in plastic and reconstructive surgery as well as aesthetic treatments, but for doing so with respect and compassion.
With a comfortable office suite and spa located at HIMG Regional Medical Center, Dr. Moosavi brings a wide breadth of expertise to his practice, having double board certification from both the American Board of Medical Specialties and the American Society of Plastic Surgeons. He completed one of the most prestigious plastic surgery fellowships in the world at Emory University, after undergoing a rigorous education in general surgery, including the finer points of excellent patient care, at Marshall University.
At Emory, Dr. Moosavi worked closely with Dr. T. Rod Hester and Dr. Foad Nahai, both renowned in the field of aesthetic and plastic surgery. Emory has been a well-known, top-five program in the country for years.
"The ability to interact with world-class surgeons and work hand-in-hand with people who not only write chapters in books but edit the books that other people has really allowed a breadth of training in the reconstructive and aesthetic realm," he says. That experience has helped Dr. Moosavi provide a "mixture of the same techniques to gain form and function and be able to bring that together more holistically in the practice and allow people the benefits of that."
For Dr. Moosavi, the field combines his passion for health care and his artistic talents, and each of his patients receives 100% of his effort and expertise in these areas throughout the treatment process.
His aim is for each patient to look and feel his or her best, and the process starts with thorough patient education. He welcomes questions and will answer each honestly and as comprehensively as possible.
Please take the time to research Dr. Moosavi's website and contact his office with any questions you have about how he and his team can help you achieve your aesthetic and health care goals. He will be happy to sit down with you for a private consultation to discuss both surgical and nonsurgical options for natural and long-lasting results.
"I'm truly more pushed by their emotional result, meaning happiness, than I am by the physical," Dr. Moosavi says. "If I can educate my patients and bring about a great functional or physical change and get them the results that they want, at the end of the day, they're happy - and a patient being happy makes me happy." A native of Oklahoma, he now lives in Huntington with his wife and three children.
EDUCATIONAL BACKGROUND:
Medical degree, St. Louis School of Medicine
Residency, general surgery, Marshall University's Joan C. Edwards School of Medicine
Fellowship, plastic and reconstructive surgery, Emory University School of Medicine
BOARD CERTIFICATIONS:
American Board of Medical Specialties
American Society of Plastic Surgeons
SPECIAL RECOGNITIONS/PROJECTS:
Elected to join the AOA (Alpha Omega Alpha) Honor Medical Society
Named chief resident at Emory University School of Medicine
Named chief resident at Marshall University's Joan C. Edwards School of Medicine
Participant in a number of research and teaching endeavors to advance care in aesthetic and reconstructive surgery
HOSPITAL AFFILIATIONS:
St. Mary's Medical Center
Three Gables Surgery Center